Passion Fruit Juice
Also known as "Maracuya", Passion fruit juice, is a fruit of Amazonian origin. It was discovered in Peru four centuries ago in 1569 and it's widely recognized as a strong source of vitamin C, minerals, and protein.
Pleasantly sweet and tart, passion fruit is a very good source of dietary fiber which helps remove cholesterol from the body. Consumption of Passion Fruit also helps the body develop resistance against flu-like infectious agents and harmful, pro-inflammatory free radicals.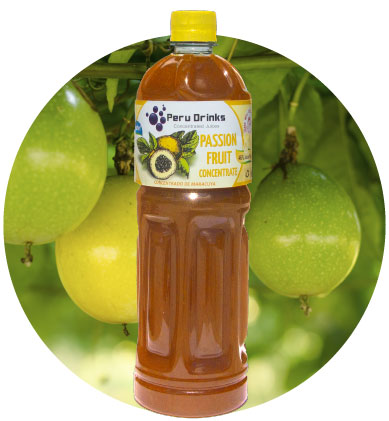 ---
Add to Cart
Nutrition Facts
A very good source of minerals: Iron, copper, magnesium and phosphorus, Passion Fruit also has a powerful antioxidant action and along with vitamin A are essential for good eye-sight. Boost the immune system and may help to protect from lung and oral cavity cancers, heart disease and premature aging. Improve blood circulation and blood pressure. Additionally, it keeps the skin hydrated and healthy.
---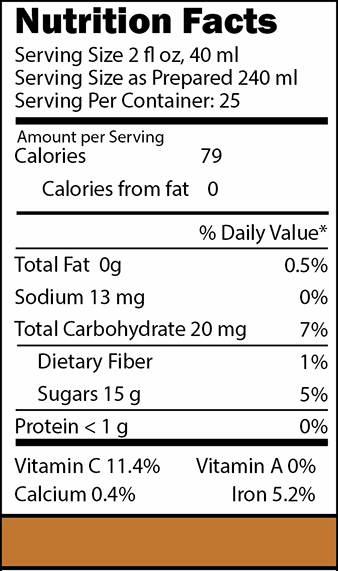 Preparation
Add up to four cups of water to one cup of Passion Fruit concentrate. It does not require sugar. Just stir and serve. One Bottle of 33 fl.oz yields 1.3 gallons of Passion fruit juice.
---


Natural Sugar
---

Low Calories
---

Natural Flavor
---

Healthy
---